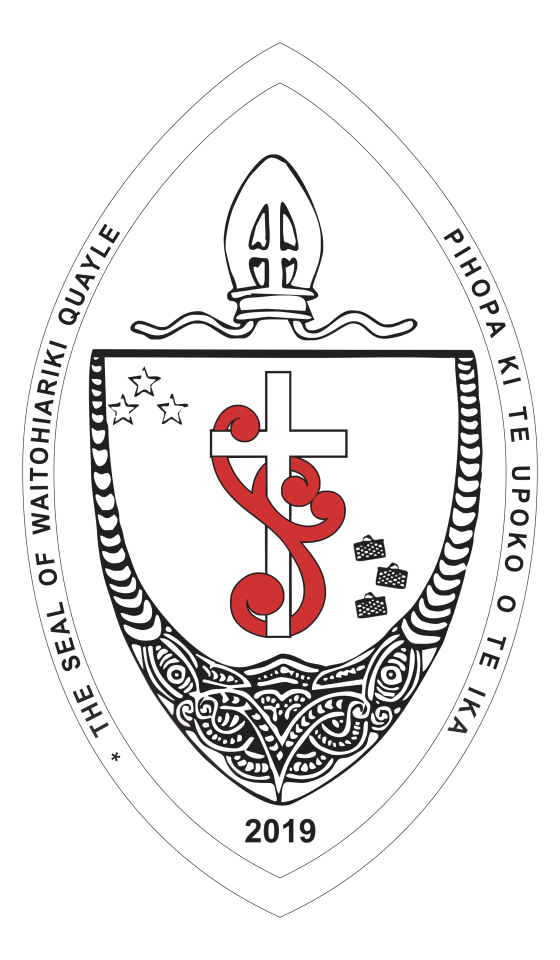 Te Amorangi o Te Ūpoko o te Ika

Whārangi Ipurangi
Taonga Magazine:
Latest Edition Out Now
​
An Anglican diocese in the lower and western regions of the North Island in Aotearoa, New Zealand.
The online edition of Anglican Taonga is a window onto the world of religious news and ideas, and a space for Anglicans across Aotearoa, New Zealand and Polynesia to find out what's going on in this province of the Anglican Communion.
The first bishop, Te Pīhopa o Te Upoko o Te Ika, was Muru Walters, from his consecration on 7 March 1992 until his retirement in 2018.
On 4 May 2019, it was announced that
Waitohiariki Quayle
, Archdeacon of Wairarapa (in Te Pīhopatanga), was to become the first
Indigenous,
Wāhine, Māori Pīhopa in Aotearoa and the world.
Ko Pīhopa Waitohiariki (Wai) Qualye hai runga.
Bishop Waitohiariki's consecration as a bishop on 12 September was held in the Anglican school Rathkeale College, Masterton, and was a day of excitement and celebration with the voices of women and young people playing a key part through readings, songs and prayers.
​
Waitohiariki Quayle said the highlight of the day was seeing the body of Christ gathered together as one family with everyone playing their part. "I don't believe in dividing people, in saying you are this or that. We have to be a lot more kind to one another – all of us – all the time," she said.